Uprootedpalestinians's Blog
Reports of the school arson attack from IBT and Ynet news; an encouraging report from +972 on those who turned out in support of the children and the school's ideals.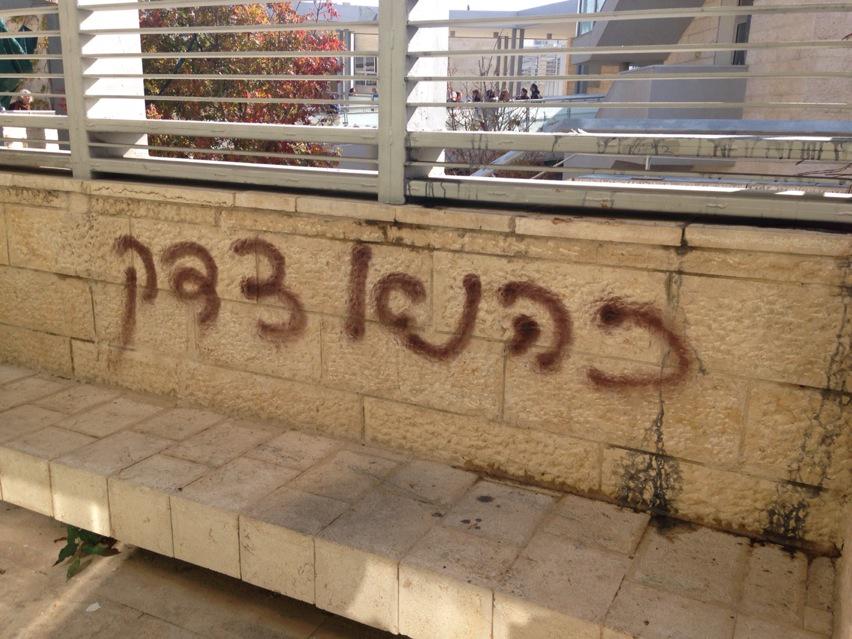 Tweeted by William Booth (Washington Post correspondent), @BoothWilliam: 'graffiti sprayed by vandals at only Arab-Hebrew bilingual school in jerusalem. "Death to Arabs" "cancer" "kahane" etc
8:48 AM – 30 Nov 2014′
Jerusalem Jewish-Arab School Torched in Suspected Hate Crime
Max Rayne Hand-in-Hand school set on fire and racist graffiti sprayed on its walls
By Gianluca Mezzofiore, International Business Times
November 30, 2014
Jerusalem's Hebrew-Arabic bilingual school, which teaches more than 1,000 Arab and Jewish pupils from across the city, was allegedly set on fire in a suspected hate crime attack.
A preliminary police investigation uncovered signs that the fire was set intentionally from inside the school. Hebrew graffiti reading "Kahane was right", "Death to Arabs" and "There's no co-existing…
View original post 2,834 more words