The Erimtan Angle

'Speaking on a panel about "Obama's assault on the military" at David Horowitz's Restoration Weekend on 13-16 November 2014, Family Research Council executive vice president Jerry Boykin lamented that "people are not paying enough attention" to "the destruction of our military" under President Obama, adding, "thank God for ISIS" for bringing attention to it'.
The Restoration Weekend included the following speakers: Governor Rick Perry, David Horowitz, Senator Jeff Sessions, Senator Ron Johnson, Congresswoman Michele Bachmann, Geert Wilders, Kimberly Strassel, Jim Bridenstine, Dennis Prager, Ben Shapiro, Ann Coulter, Stephen Moore, Andrew McCarthy, Michael Reagan, Bruce Thornton, Andrew Klavan, General David Fridovich, Larry Kawa, General William Boykin, James Carafano, Bill Whittle, Joel Gilbert, Cleta Mitchell, Daniel Greenfield, Thomas Lifson, Tom Fitton, Richard Baehr, Matt Kibbe, Edwin Black, Robert Spencer and Caroline Glick.[1]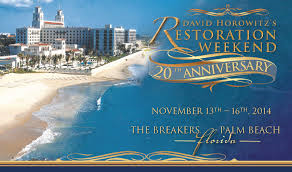 [1] http://restorationweekend.org/.